Wednesday May 22nd 2013 one Day event Details and Sign up here
FREE One Day Intense Training Seminar
This Event is Brought to By The Powerwash Store in Association with the
National Cleaning Expo
.
Paul Kassander
www.powerwashstore.com

Paul will Wash a truck and show everyone who wants to know how to wash it, this will be a 1 hours training on how to do basic truck washing. Of course Paul will be in attendance for over 8 hours through out the day to answer questions about recovery aspects as well as Chemicals. Paul is a Certified National Cleaning Expo Instructor, he has trained hundreds over his career in the industry and is the proud owner operator of Mobicleaninc Paul has been in the business Nearly 20 years Washing Trucks.
This is not a round table or social event, this seminars intent is to show you hands on technics and sales Training to boost your bottom line. Regardless if you have been in business 10 days or 10 years there will be a benefit to attend the show. Since its a one day show there will be a small Social the night Before at the location of the show
Agenda Wed May 22, 2013
8:00am to 8:30am Coffee & Donuts
8:35am to 10:00am Bill Booz Safety Training Ladders & Harness
10:15am to 11:15am Chris Apple & Ron Musgraves Property Management Sales Advanced
11:30am to 12:30pm Lunch will be catered Menu TBA
12:45pm to 2:00pm Truck Washing & Environmental Aspects of Cleaning
2:15pm to 5:00 Live Demonstrations of SoftWash & Reclaim Equipment Ect.
Days End we will talk about Live Demos and actually show a Winning Live Demo to close sales
Bill Booz
http://baltimoreroofclean.com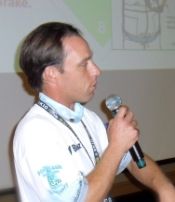 Bill Booz Will be instructing a Safety Course Dealing with Ladder and Harness Safety as it relates to Roof Cleaning. Bill Has Experience in his own business but has taught Successfully at many events over the Last three Years. Bill runs and Operates a Successful Roof Cleaning Operations and has countless hours Training and teaching others in this Industry. This is a not to miss Safety and will be at least 1.5 hours of Safety training.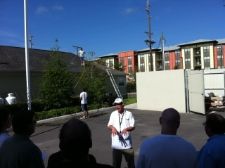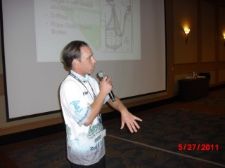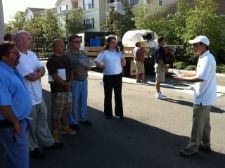 Doug Rucker
http://www.cleanandgreensolutions.com
Doug Rucker will Show you how to spray and Wash structures Properly, this will be hands on spraying technics on how to save time and reduce Chemicals while keeping profits up. Doug has nearly 30 years Experience in our industry doing residential homes and Commercial Building cleaning. He operates one of the most successful Pressure washing business in the Houston Metro area. Doug's resume also Includes Operating a pressure Washing School for Rookies, Doug has instructed hundreds of contractors over his 30 year Career and his peers have him in and elite category as the go to guy when they have problems Doug usually knows the answers.

Doug is also the Vice President of the
United Association of Mobile Contract Cleaners.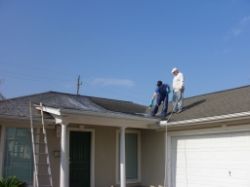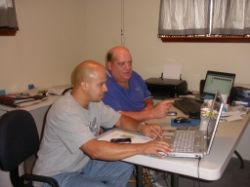 Chris Apple
http://arkansasprowash.com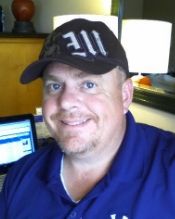 Ron Musgraves
www.pressurewashinginstitute.com
Ron is also the President of the
United Association of Mobile Contract Cleaners.
If youíre guy who wants to turn your residential business into nearly 400,000 annual repeat revenue in less than 18 months you donít want to miss this event.

Chris Apple will be teaching about commercial sales and his road map to success. Ron Musgraves will also be sitting in on this talk. Chris like most guys wanted to operate a repeat residual revenue business like most of the million dollar contractors in this industry. Chris now has all of the secrets and will share a few big ones with his peers.



Chris first took Ronís sales class in 2010. While Ron is in a market with over 8 million people Chris, like many others, had his doubts that it could work in a small market like his. By National Cleaning Expo 2011 Chris had implemented the sales program and was seeing results. He now has the first hand experience that this will work in a small market.

Chris now estimates that the sky is the limit and if he wants a customer he will gain their business. Some have estimated this knowledge to be worth 1000ís. One contractor even says the presentation is worth 50,000 if you actually apply what you have learned to your daily routines.

This presentation is free, but will only be available here for a one time viewing. No video or recording will be allowed. If you are interested in sales mastery and want this to be you in 18 months come train with the guys who have done it and are doing it right now.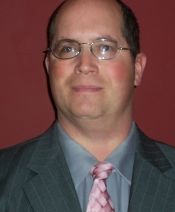 Tony Evan
A New View Window Cleaning
Tony Evans will spend one hour teaching any one who wants to learn Basics & Advanced Technics on Water Fed Poles. Tony has been a Instructor at Past National Cleaning Expos as well as his Own Mid-West Cleaning Event for over the last 4 years. He has Instructed window cleaners from around the Globe and his Peers have Nick Named Tony Mr. Squeegee. Tony is Also on the www.uamcc.org Certification Team for Ground level window Cleaning. Tony Heads the Team in helping Create safety and standards for the window cleaning Industry. Make sure if you can't make this Event come to the Midwest Cleaning Show in July Put on by Tony Evan in Association with
National Cleaning Expo.com