Bill Booz of Accurate Pressure Wash (a.k.a. AccuWash) started his Baltimore area pressure washing business seven years ago by advertising boat dock cleaning in a small newspaper ad. Soon thereafter, Gloecapsa Magma – a type bacteria that creates unattractive black streaks on roofs –- began spreading in his community, and Bill's roof cleaning business was born.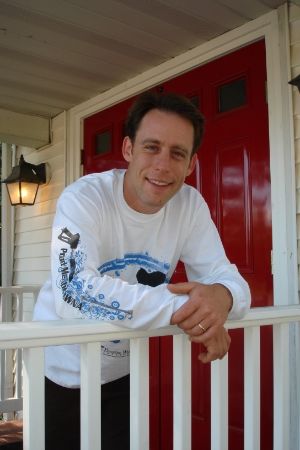 Today, AccuWash has grown its business by offering prompt, honest service that goes beyond expectations. "When a customer calls Accuwash, we fully inform them of the scope of work, chemicals and risks with their job, and even other options offered by competitors," explains Bill. "When asked about a project outside our expertise, we always inform the customer that we can research the project and refer them to someone more qualified if they prefer that route. This causes us to win many jobs and form a trusting, comfortable relationship our customers."
Another way AccuWash applies these principles is in the way they respond to problems. "Even if it is not our fault, we thoroughly investigate the issue, deal with it as quickly and efficiently as possible, then implement a solution to satisfy the customer to the highest possible degree," Bill adds. "This requires excellent communication skills and the ability to stay cool under pressure."
While AccuWash prides itself on their ability to answer more questions and provide better office support than their competitors, they also work to maintain relations with many of their competitors, even referring numerous jobs to their competition. "We also have a network that consists of roughly 300 roof treatment companies across the country so we can get a quote and completion almost anywhere in the U.S.," Bill says.
In fact, one of favorite aspects of Bill's job is sharing in the community of cleaning professionals, and in turn, growing the industry as a whole. Currently, AccuWash is working to form a contractual network with a few local competitors who have proven that they adhere to high standards.
To those new to the industry, Bill offers the following advice: "Take your time. Make a plan, and approach it methodically. Have a backup plan to fall back on. Do not work with partners less experienced or dedicated than yourself. And, of course, network with those more experienced than yourself."